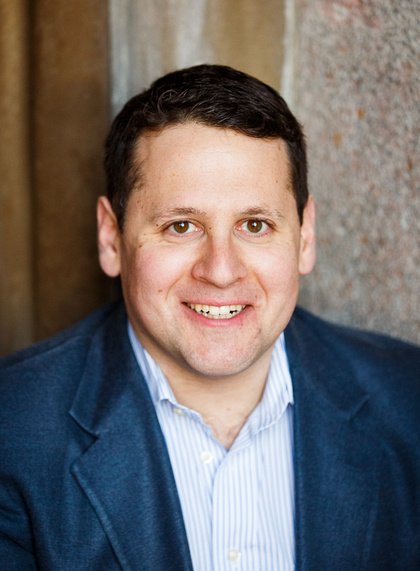 Ben (@bhweingarten) is a reader, writer, thinker, commentator and truth seeker.
He is an ardent proponent of free markets and free minds, and peace through strength.
Born in New York, raised in New Jersey and educated at Columbia University where he studied economics and political science, Ben's love of liberty was forged among those anathema to him — frequently the political minority and chief instigator from classroom to cocktail party.
While in college, Ben sought an outlet for his contrarian views (at least by Morningside Heights standards), writing extensively for Andrew Breitbart's "Big" sites.
Ben's academic interest in political economy led him to pursue a real-world education in finance and the law, and following graduation, Ben spent several years in investment banking where he specialized in bankruptcies and restructurings.
But as Ben watched America's precipitous decline during the Obama years — economically, militarily and culturally — while her foes in China, Russia and the Islamic world ascended, the pull of entering the political fray in the face of the progressive march proved too strong. He decided to channel his skills, interests and abilities towards the war of ideas, at an entrepreneurial company that shared his values and principles, leading him to join Glenn Beck's TheBlaze.
At TheBlaze, Ben wrote editorials on subjects such as economics, defense, politics and history; developed, launched and independently operated TheBlaze Books, TheBlaze's books and ideas vertical; created, hosted and produced TheBlaze Books Podcast, featuring interviews with leading conservative and libertarian thinkers; drafted a nightly briefing memo incorporated into Glenn Beck's programs; served as a frequent guest on the Glenn Beck Program, Pat & Stu and Pure Opelka shows; and assisted in all aspects of TheBlaze/Mercury Radio Arts' publishing operations.
In October 2015, Ben launched ChangeUp Media LLC, a media consulting, production and publication services firm dedicated to helping individuals, organizations and institutions advance the principles of individual liberty, limited government and a strong national defense.
Ben is a Senior Contributor at The Federalist, and has contributed to outlets including Breitbart, City Journal, The Claremont Review of Books, Conservative Review, Gatestone Institute, The Hill, Library of Law & Liberty, National Review, Newsmax, PJ Media and Zero Hedge. His work has been highlighted at Algemeiner, America with Eric Bolling, American Thinker, The Andrew Klavan Show, BoldTV, The Buck Sexton Show, Clearcut with Michelle Makori, Conservative HQ, The Daily Caller, The Daily Wire, The Drudge Report, Fox News Channel's "Fox @ Night," The Hill's "Rising'", HotAir, Instapundit, The Jeff Katz Show, Jihad Watch, The Lars Larson Show, Legal Insurrection, The Ledger Report, Library of Law & Liberty, The Mark Levin Show, Mark Steyn Online, Mosaic Magazine, The New Criterion, Newsmax Now, Off the Cuff Declassified with John Cardillo, Overlawyered, Powerline, RealClearBooks, RealClearMarkets, RealClearPolitics, The Savage Nation, Stacy on the Right, Steve Deace Show, Townhall, Washington Examiner, Washington Free Beacon, Wilkow!, The Wilkow Majority and elsewhere.
Ben is a Senior Fellow at the London Center for Policy Research, and a Publius Fellow of the Claremont Institute.
When not focused on the state of Western Civilization, Ben spends his time agonizing over the New York Mets and Minnesota Vikings. He tweets about them on nights and weekends incessantly.