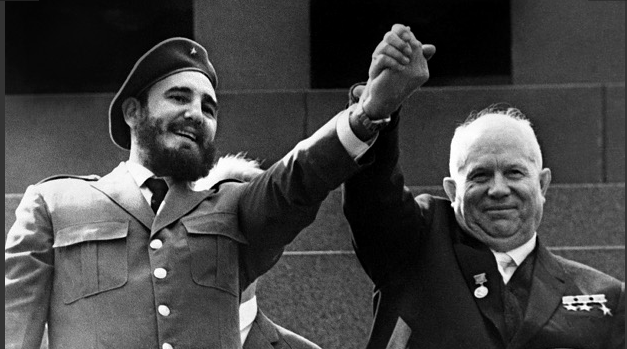 What is it about dictatorships that make Americans swoon?
Juxtaposing two recent articles published within 24 hours of each other on Cuba is instructive.
First, a Wall Street Journal article titled "Amid Thaw, First Authorized U.S. Yacht Sails to Cuba on Hopes of Travel Surge" reads:
The 78-foot Still Water docked in the marina late Wednesday after a four-hour jaunt. Aboard the sleek yacht were three crew and 12 passengers eager to see Cuba before the sharp economic and social change that many Americans expect to sweep the country as a long-frozen U.S.-Cuba relationship thaws. Some also hoped to sniff out business opportunities that such a transformation might spawn.

"Being born in the 50s and being indoctrinated the way we were, it's interesting to be able to see this," said 57-year-old passenger Jack McClurg, who manages his personal investments from Colorado and sails the Caribbean in his own 115-foot Italian-made yacht. "I'm just wanting to see this change happening."

… Though Presidents Barack Obama and Raúl Castro agreed in December to restore diplomatic relations between their countries, the trade embargo remains largely in effect. But officials and entrepreneurs in both countries are chipping at its edges, hoping to marry U.S. investors with Cuba's hope to revive its economy.

"The genie of free enterprise is out of the bottle and it is a powerful genie," Jose Viera, a retired senior Cuban diplomat, assured the yacht's group in a private briefing. [Emphasis mine]
Contrast this sunny view with what is actually happening on the island to non-apparitchiks:
Today the men and women who walk the morally decrepit corridors of the White House and State Department of our Republic-turned-social democracy are aiding, abetting and enabling evil.
We find ourselves at a time in history when all of our foes from Islamic supremacists to the Russians and Chinese are ascendant, while America at best retreats and at worst sides with the most dangerous of them.
Our enemies do not fear or respect us, our allies do not trust us and little indicates that the American people are cognizant of the size and scope of the perils that face us.
We are reliving Winston Churchill's gathering storm in an era when it is questionable whether the majority of American citizens even know who Churchill is, let alone what he did. Many of those who do likely see him first and foremost as a dead white European male.
And unlike in World War II, today we are challenged by Nazis (insofar as Islamic supremacists are genocidal, Jew (and Christian) hating monsters who seek to dominate the world) and Communists (in their Vladimir Putin and Xi Jinping-led manifestations.)
In the face of all this, America's left exhibits two traits that together are fatal: hubris and ignorance.
Leftists have the hubris to believe that they can and should create a world according to their progressive vision – for the good of the people and their own aggrandizement.
Leftists have the ignorance of history and man's nature that renders them unable to anticipate the dire consequences of their course.
Underlying their actions is the belief that all people are animated by the same goals and aspirations.
Yet different peoples are different. Evil cannot be appeased or assuaged. The world must be seen as it is, not as we wish it to be.